Dear Scholars!
Peertechz Publications is now introducing different modes of communication using Social Media platforms as a new phase for its clients. So, it is time for us to increase the ways of contacting each other and there are several ways that you can do.
Social media is an extremely powerful tool and it has been established over and over again how important social media is for on-time publication of your article. We wish to reach you on time and expand the ways of communication.
Because of the following purposes we have come up with this idea:
To reduce the risk of spam or junk folder
Client can contact us easily through different sources
Scholars can get an immediate response from Author Relationship Manager of Peertechz
To avoid communication gap in various aspects with us
To avoid delaying in peer review and publication process
To have a frequent contact with the Journal Handling Editor
Feel free to contact us by any mode of communication.
Now you can contact us through:
1. LinkedIn: We have wide range of connections of scholars through LinkedIn. We can have a direct communication and can get an immediate reply to your query. We can also get your updated research postings. LinkedIn helps us to avoid the risk of junk/spam issues.
You can join with us on: https://www.linkedin.com/in/mahalakshmi-donepudi-644598154/ or maha.lucky211@gmail.com
2. Facebook: Facebook acts as a good interface between us. You can also contact us through Facebook Messenger. We can go through your updated research postings and you can increase the number of views/shares/likes from our network.
You can connect us on Facebook: Click here
3. Online Chat: Online chat is also a good communication for our immediate reply to your query.
Please visit: www.peertechzpublications.org
On the right low corner of the website, click on 'Peertechz Live Support' pop-up. Write your name, Email ID and your question. Click on 'Start Chat' button. We will be right back with the answer to your query.
Please use above mentioned communication modes to get instant reply to your queries.
Broadening our reach through different communication media is absolutely necessary for avoiding the delay in publication process. So you are suggested to use frequently the mode of communication mentioned above and avoid the chances of non-receipt of messages sent to each other.
Submit your query
Contact Us

Peertechz Publications Pvt. Ltd.
#15-29-1000/H-C16, 3rd Floor
Rd No. 1, Phase 1&2, KPHB
Besides Sankhya Hospital
Hyderabad, Telangana-500072, India
Tel: +9140 42218185
+91 8886537655
Primary: info@peertechz.com
Secondary: info@peertechz.us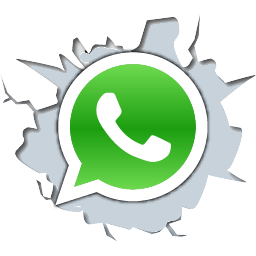 +1 213-457-3630
Galleyproof
Primary: @peertechz.com
Secondary: @peertechz.us
Membership
Primary: @peertechz.com
Secondary: @peertechz.us
Submission
Primary: @peertechz.com
Secondary: @peertechz.us
Advertisement
Primary: @peertechz.com
Secondary: @peertechz.us